Adrian Yi, M.D.
16311 Ventura Boulevard, Suite 550
Encino, CA 91436
Phone: 818-986-7900
Monday-Friday: 9:00 AM–5:00 PM

What Patients Are Saying
"Dr. Yi was the fourth doctor I'd contacted about having cosmetic surgery on my neck. I had talked with two other Los Angeles area surgeons – and one doctor from out of the country. I didn't take this surgery lightly. Compared to the others, Dr. Yi's surgical technique sounded simpler, much less invasive, and less complicated. He was clear and reasonable about the results he thought he could achieve – and realistic about those he couldn't."
Testimonial from Our Patients
After seeing the masterful plastic surgery work Dr. Adrian Yi did on Mom, I was finally ready to handle my deviated septum. I was born with a relatively cute button nose, until it collided with a football in elementary school. For the past 10 years my nasal breathing has progressively worsened. Every night I use a fan to open the passageways while I sleep, my homeopathic membrane shrinking alternative to Afrin. Since the age of 16, Mom periodically offered rhinoplasty, but it wasn't until last year, when I popped open a cabinet door into my face, that I took her up on it. With my new swollen beak reflecting back at me, it was urgently time to visit Mom's new Messiah and phenomenal plastic surgeon Dr. Adrian Yi in Encino, California. This was one of the best decisions of my life. Not only can 'the worst deviated septum the Dr. had ever seen' breathe much better, but I am incredibly pleased with my new profile. Dr. Yi's rare blend of perfectionism and class is equally as impressive as his brilliant artistry. From my observations, he exceeds the talents of Beverly Hills surgeons while priced significantly lower – it's that 15 minutes North that allows him to offer the very reasonable fees. I don't know why Hollywood is so ashamed to fess up to a nose job. I should have done it years ago!
The surgery was a breeze, not a single complication.
Jill A.
---
The word "pretty" is such a good word to a woman. It's been awhile since I've felt pretty and I certainly feel pretty now. Dr. Yi not only has given me back my younger face, but he has enhanced my features and facial proportion in a way I never thought possible.
The boost to my confidence is large. I think I'll just go out and conquer the world now. Thank you enormously.
Susanna U.
---
I had always looked young for my age but 7 years ago I noticed the beginning of the end of my jawline and decided, "it was time". I wanted to do something before you could really tell I did something!! So at age 52 I had a facelift.
I have to admit I was nervous before the surgery and called the office to speak not only to his very friendly, supportive staff but directly to Doctor Yi for reassurance. At no time did I feel any pressure to do anything I wasn't comfortable with and always felt they had all the time I needed to have my questions answered.
The recovery from the surgery was not painful; it felt more like a pressure (most likely from the compression dressing that is on the first few days) and some numbness around my jawline and earlobes (this eventually went away over the following 6-8 months). I had bruising which lasted about 10 days. I had three friends who were waiting to see my results before they would schedule their facelifts with Dr. Yi so needless to say I was a little more then nervous about my results. They all told me I looked "refreshed" but totally like me (only rested)!! All three ended up have their lifts done by Dr. Yi as well!!
Comments from friends who did not know I had the surgery included things like "did you cut your hair or do something different with your makeup? You look really good." I looked better but they couldn't put their finger on it!
Seven years later I am still ecstatic with the results!! People do not believe that I have six grandchildren!! I still see Dr. Yi for occasional touch-ups with fillers and botox..but not too much…I just want to look great for my age and I do.
M.K.
---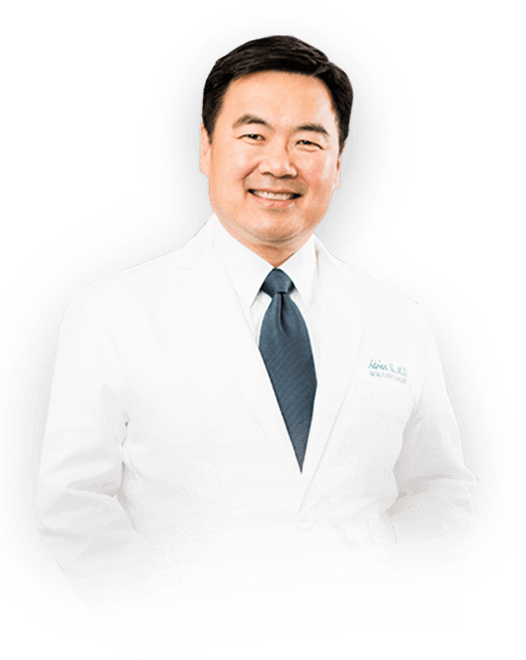 Dr. Adrian Yi
Earning your trust is important to Dr. Adrian Yi, who believes the key to successful results is open and honest communication with his patients. His personable, low-key demeanor and extensive experience help patients feel calm and confident in his care.
Meet Dr. Yi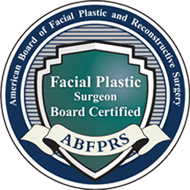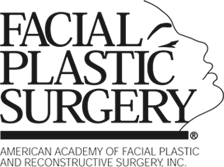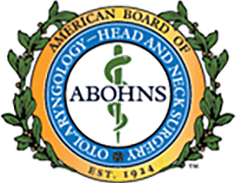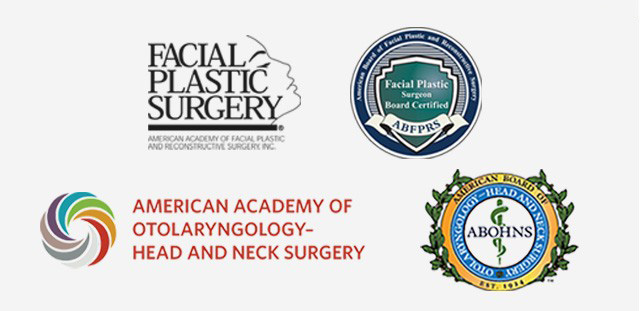 After more than a year of my doing quite a bit of research and sitting through other consultations, I'd like to introduce a few words about Dr. Adrian Yi.
Dr Yi was the fourth doctor I'd contacted about having cosmetic surgery on my neck. I had talked with two other Los Angeles area surgeons – and one doctor from out of the country. I didn't take this surgery lightly. Compared to the others, Dr Yi's surgical technique sounded simpler, much less invasive, and less complicated. He was clear and reasonable about the results he thought he could achieve – and realistic about those he couldn't. And though not the deciding factor for me, Dr. Yi's fee for the procedure was lower than any of the others.
Even though I had wanted this surgery for many years, I was still pretty nervous. I visited Dr. Yi three times for reassurance before I finally decided to go ahead. The procedure performed right in his office operating room was amazingly simple and fast – it took just under two hours using only local anesthesia. I was fully awake and chatted with the doctor and his staff during the surgery. The change in the way I looked was immediate. The recovery time fast. I was driving the very next day and back in my office 10 days later. As it turned out, I could have returned sooner.
Ten months later, I feel like I've had a mini face lift — the unexpected side benefit of what, in my opinion, was minor surgery. According to the mirror, and my friends, I look 10-15 years younger. I again have the neck I had years ago, and the procedure also re-established the tight, defined jaw line I had many years ago before my neck first started to sag.
I'm an extremely happy, totally satisfied patient. I've come to trust this doctor, his expertise, and wonderful staff. Whatever the facial procedure, I've recommended him and his practice to my friends. I've done the research. I'd be happy to chat with anyone about my experience and opinion of Adrian Yi.
G. G.
---
I was 27 yrs. old when I tried Botox® Cosmetic for the first time with Dr. Yi. I did it mainly to prevent getting horizontal lines in my forehead and also to decrease the lines I was getting in between my brows from frowning in my sleep. Not only did it decrease the lines in between brows significantly, my forehead looks nice and smooth and another added bonus was that it also decreased my migraine headaches by about 50%. Dr. Yi always says that preventing line & wrinkles is always better than treating the lines & wrinkles that are already there. I also had Dr. Yi inject my upper lip with Restylane just to even it out with my lower lip. He was very gentle & very conservative with the injections. He feels that it is better to do less first. If you want a little more you can always go back to add some, than if you do too much and don't like it you have to wait until it goes away and that can take a few months to happen. I have been seeing Dr. Yi for a year now and I wouldn't want to go anywhere else. I highly recommend Dr. Yi to anyone who is thinking about having Botox or any filler injections.
J.M.
---
Dr. Adrian Yi is one of those doctors who truly loves what he does. He is a real person you can talk to, he always makes time to listen and gives the best advise. You never feel like he is rushed or impatient or pushy, quite the contrary he is so calming and reassuring and really cares about his patients. He is also a true artist. His work is meticulous and immaculate. Neither I nor many of my friends that have been patients of his for years have had nothing but the best experience. In fact anybody that I ever told about him always ends up becoming a regular. In addition the office is a lovely place, the staff has not changed in years , which is always a great sign as well as something that instills confidence in the patient. All the girls at the office have the best dispositions. They are always happy, perky, sweet and ready to help. I also love the fact that while some other offices you have to make an appointment weeks in advance, when coming to this office they will always find a way to accommodate. This is so important in today's career oriented world where we all have crazy schedules. What can I say? I highly highly recommend !!!
From S.B.
---
I just wanted to thank Dr. Yi and his staff for taking such great care of me and making having surgery such a positive experience. I am absolutely thrilled with my results! Having my eyes done was something that I had wanted to do for several years, but I wanted to make sure I went to a place that made me feel confident. Well, after meeting you and your staff, the decision to go through with surgery became an easy one. You were all caring, helpful and professional and were there to support me throughout the entire process. Within weeks of having the surgery, I was already so pleased with my results. But, a few months later when we compared before and after pictures, I just couldn't believe the difference it made, I no longer look so tired. Thank you again for taking such good care of me and I would readily refer anyone to you.
T.J., a 49 year-old male
---
From the moment I met Dr. Yi and his wonderful staff, both Jessie and Terry, I knew I was in the hands of an experienced, gifted and caring doctor and surrounded by professional and compassionate people. From my first consultation through my surgery and post-op, my questions and concerns were thoroughly addressed and my physical, mental and emotional well being was always first and foremost in their minds. As a result my surgical experience was smooth and worry free and my results were amazing and exactly what I'd hoped for.
Thank you Dr. Yi
P.J.
---
"I see lots of bad surgical procedures..all over the place. Where people are just done improperly. There are great doctors..and the greatest is sitting in the San Fernando Valley – in Encino, and his name is Dr. Adrian Yi. Dr. Yi is a genius. Why? Beause, he has golden hands and he's a lovely human being so between his golden hands, his intelligence and his good heart, he's the guy to see. He does your your face- he's only faces-from the neck he does not do any other parts of the body -you will come out looking very natural, very lovely for your age. He is not a magician-he can't make a ninety year old look twenty. His bedside manner is adorable, he's an adorable guy. He's just adorable, wonderful sweet man and very very honest, whatever you ask him he'll tell you. And he's very reasonably priced, ladies and gentleman. I believe the younger the surgeon, the better his hands are, the more steady they are. He has newer techniques, he's more educated in the now than in the past. And so I recovered quickly; no pain, no aspirin, no Tylenol no pain killers-nothing. It was literally almost painless- I love this guy. He made everything a pleasure."
Click to view a transcription of Loretta Abrams' Testimonial from You Tube
Back to Top